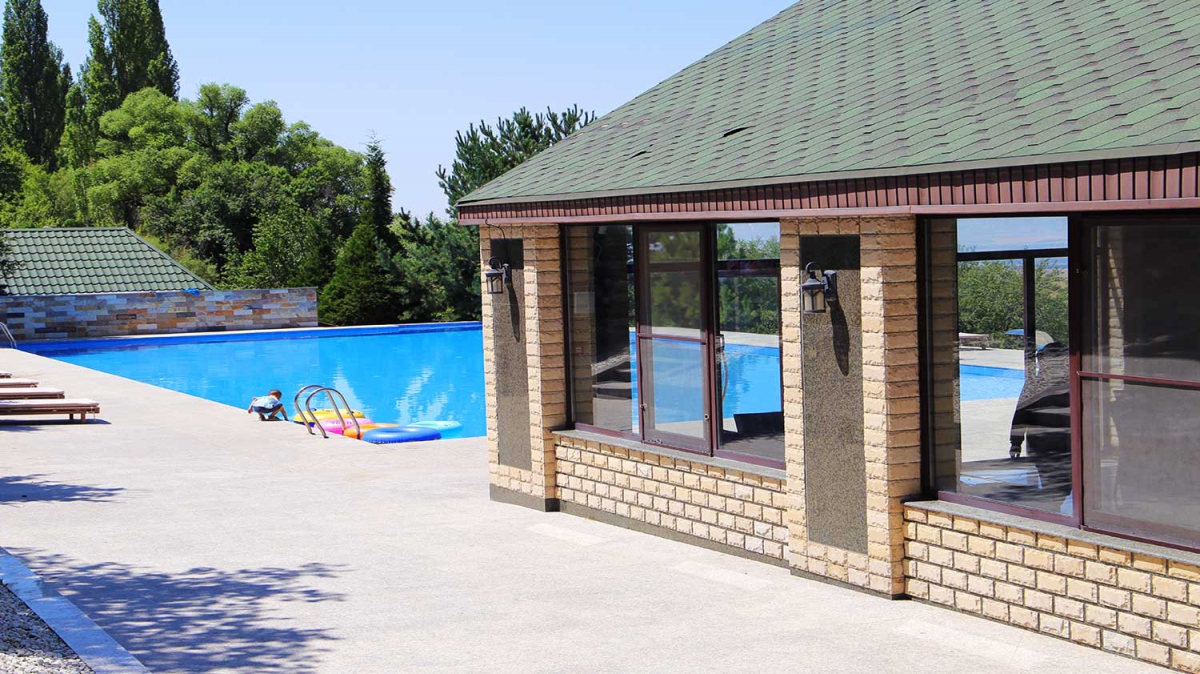 There is a large heated swimming pool within the territory of our recreation camp. A modern cleaning equipment system for the full filtration of water in the pool is installed. Near the pool, under the shade of the trees, there are 4 trestle-beds. A cool river gurgles under the trestle-beds, bringing some freshness of the water.
Swimming in the pool has a complex healing effect on the human body. It has a beneficial effect on the nervous system. After all, the entire surface of the body is affected during the swimming, which gives a kind of massaging and relaxing effect. Swimming is proved to be the best medicine against insomnia.
A person's attentiveness and general emotional background improve. In addition, the body develops immunity to colds, so that a person who goes swimming in the pool is less prone to weather vagaries and respiratory diseases. Water procedures have no contraindications and are recommended for any age.