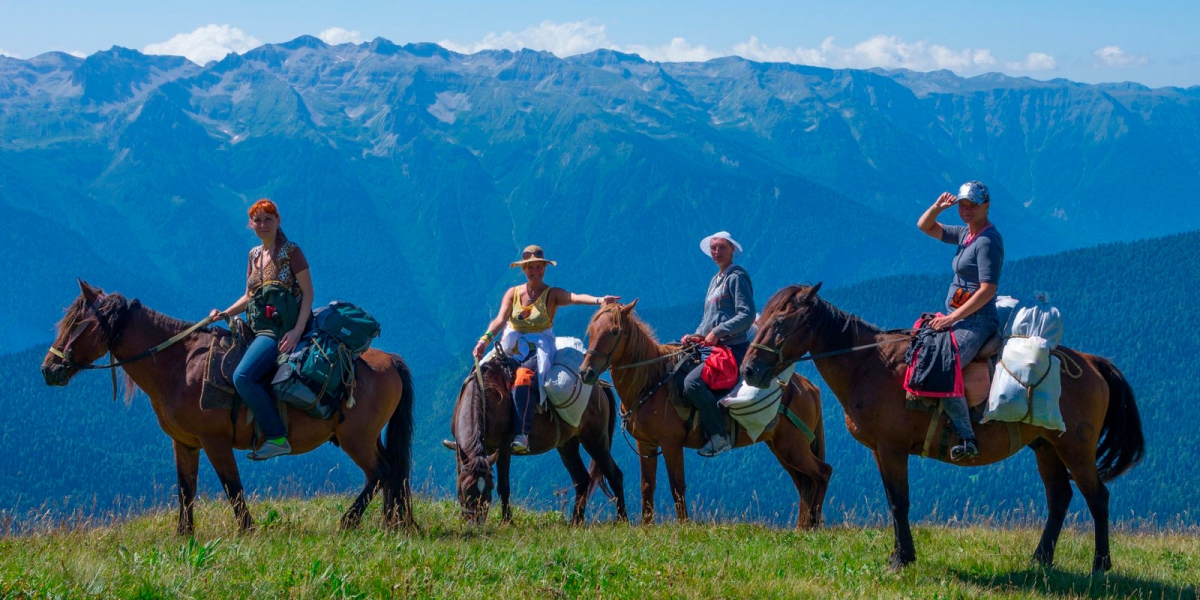 Horseback riding through a blooming gorge or along a crystal mountain river - what can be more exciting? Such leisure is popular among those who love eco-tourism, because it allows visiting places distant from transport routes, admiring a virgin nature. Besides, active rest strengthens health, and as for children, contact with intelligent horses will be a real pleasure!
Horse riding is a great opportunity to discover the nature of "Aksu Zhabagyly" nature reserve. You are welcome to observe the beauty of this wonderful piece of nature, watching animals and birds in their natural habitat.
The administration of the recreation camp organizes horseback riding to the nature reserve under prior requests. The camp has its own horse farm offering horses suitable for interaction with tourists. Instructors will teach you how to ride a horse, get a confident and nice seat in a saddle. You are only required to observe safety rules and standards of behavior in the nature protected area.
If you are attracted by the beauty of virgin nature, interested in unity with obedient and strong animal, wishing to feel harmony in soul, joy and light heart - spend a part of the holiday in the saddle! Impressions of the horseback riding won't leave anyone indifferent!