Restaurant of national cuisine and barbecue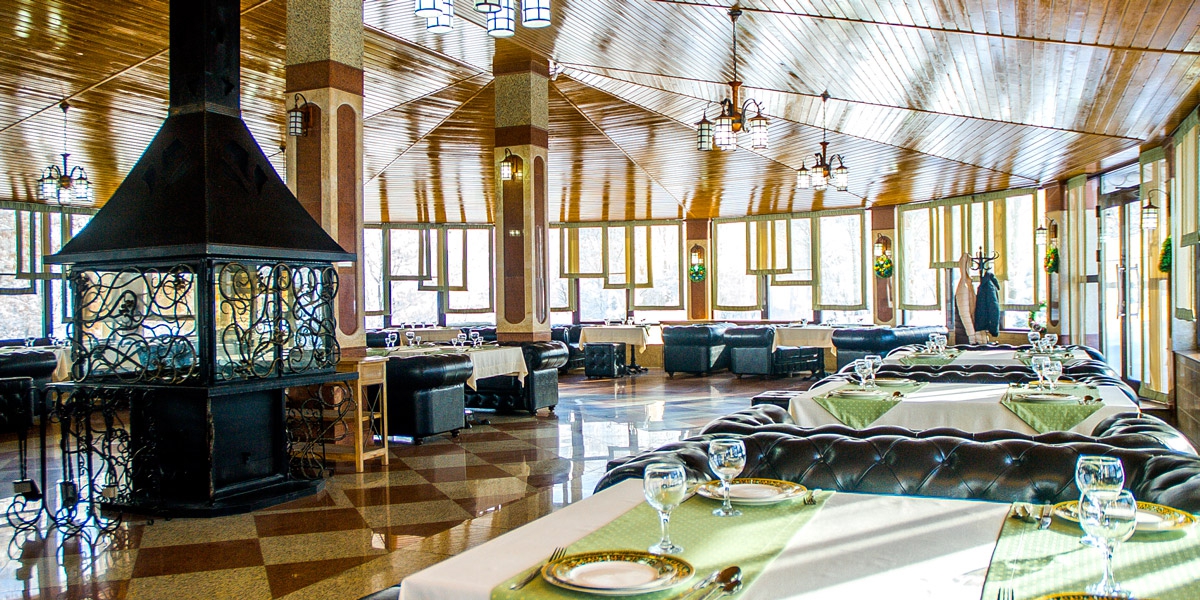 As for today, one dastarkhan (dining table) gathers representatives of many nations living in Kazakhstan: Russians and Tatars, Ukrainians and Uzbeks, Uighurs and Dungans, Germans and Koreans. These people for many years have managed to appreciate and love Kazakh national cuisine.
Menu of our restaurant includes various and skillfully cooked dishes of national cuisine. For their cooking, only pure spring water is used.
• Beshbarmak is the main dish of various kinds of meat, dough, potatoes, and onions. It is cooked in a cauldron and eaten with hands.
• Kazy- horse meat with spices in the bowels, dried or smoked.
• Shuzhuk - Kazakh smoked sausage.
• Sorpa - rich meat soup with pieces of mutton.
• Kuyrdak–roasted meat of mutton with onion and spices.
• Manty – kind of meat pockets: chopped meat with onion, wrapped in thin unleavened dough.
• Lagman - meat soup with vegetables and homemade noodles. Kazakh plov with mutton and garlic.
A masterfully fire-cooked dish - barbecue is also served here. Hot, just taken from the fire, viands of meat, fish and vegetable are distinct for their excellent taste and flavor. The appetizing smoke smell gives a good vibes, increasing appetite and guarantees a positive mood for the whole day!
You are not necessarily to be a guest of our recreation camp to enjoy famous masterpieces offered by the restaurant. Anyone can visit this place. You are welcome to arrange kudalyk, birthday or other celebrations here.
The chefs of our restaurant together with administration of camp wish you a pleasant resting time with enjoying a meal!!!